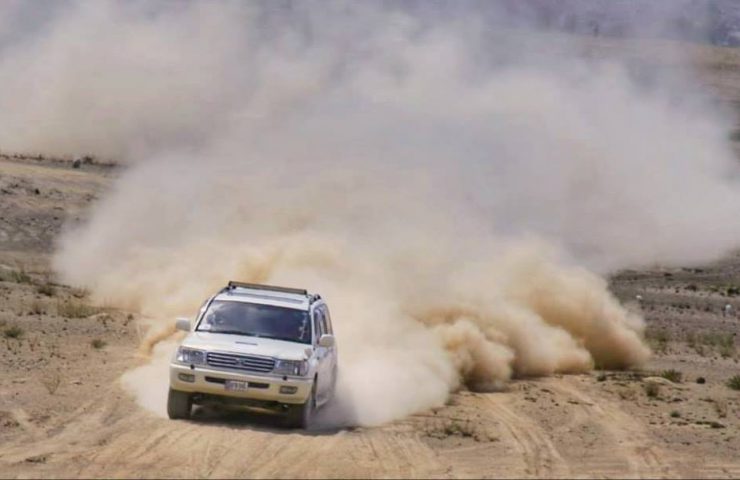 Thal Thunders Ready to Strike
TDCP Thal Rally 2018 is about to kick off for the third time with at least 80 participants while spectators lining up in local hotels. Racers would be competing on a 180-190 km track which runs from Muzaffargarh which is 30 mins drive from Multan. The track starts at Head Muhammad Wala with mid-point at 90 kms towards Choubara, Layiah. What makes the track so difficult to navigate through is the presence of pure white sand at a plain area without any dunes. These areas are usually densely populated as well ensuring local crowds. Tourism Development Corporation of Punjab (TDCP) has ensured complete security for families and students attendees among visitations of other historical sites nearby.
Famous participants include Nadir Magsi, Sahibzada Sultan, Asad Khoro, Awais Khakwani, Nauman Saranjam, Mansoor Haleem and Tushna Patel. Categories remain the same as usual such as, Prepared (A,B,C,D), Stock (A,B,C,D) and Women.

The schedule includes Registration on Friday 16th, Tech & Qualifying round of all Stock and Prepared categories. Saturday 17th is all set for Race day for all stock categories and women category. Race day for all Prepared categories followed by prize distribution ceremony to be held on Sunday 18th.
CM Punjab expected as chief guest. Opening ceremony for participants to be held in Multan while closing ceremony will be held in Layiah.
For updates related to timings and results check our timing portal.
Feature photograph courtesy of Iqbal Ghangla.