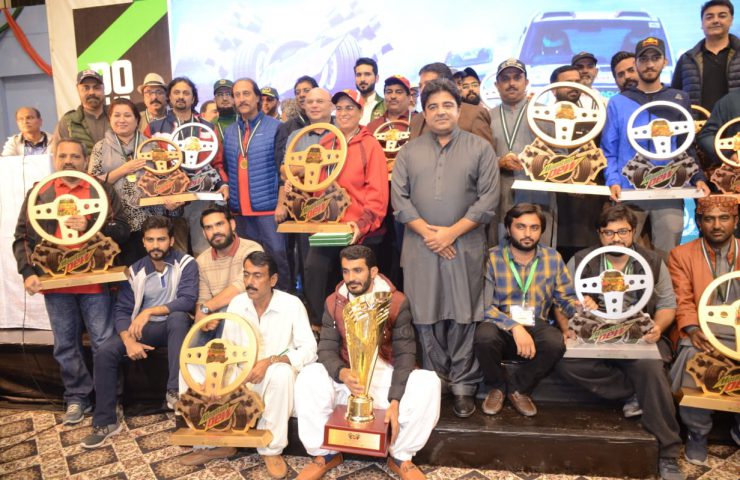 Vehicles Flying Across the Track: Thal Rally 2018, The Real Challenge
3rd TDCP Thal Desert Rally proved to be the real challenge of 2018 with the most treacherous track resulting in 35 DNFs and 4 DNSs out of 89 participants. However, no major injuries were reported. Both spectators and participants loved the atmosphere and enjoyed every second regardless.
Rally wrapped with Nadir Magsi bagging in the top trophy for Prepared A category with posting FTD at a whopping 2:16:51 leaving behind Sahibzada Sultan with just 8 seconds difference. Qadir Sangi showed great proficiency by securing third position despite being rolled over.
Asad Shadikhel won Prepared B coming in at 2:35:55 with Nauman Saranjam and Owais Khakwani scoring second and third positions.
For Prepared C, Haris Khan won the round at 2:51:58 while Noorullah Qamar came second and Abdul Rehman Joyia as third.
Zafar Baloch at 2:38:07 landed first in Prepared D with Amin Ullah Shadikhel and Shaheen Iqbal as second and third respectively.
For Stock A category, Zafar Magsi secured first position by coming in at 2:48:46 leaving behind Nadeem Naeem as second with no third position as rest of the vehicles suffered damage on the track.
Fakhar Sutlan ranked first and posted FTD for all Stock categories at 2:37:29 in Stock B. Zarain Magsi and Sultan Bahadur Aziz were second and third respectively.
Rashid Ali announced as first at 2:50:28 for Stock C while Asad Ullah Marwat came second and Syed Mobeen Ahmed as third.
Stock D concluded with Bewragh Mazari Baloch finishing at 3:03:38 declared as first with Rana Umer Kanji becoming second and Mahar Hassan as third.
For Women's category, the reigning champion, Tushna Patel maintained her winning streak at 1:38:39 with Salma Khan and Jamila Asif as second and third respectively.
For detailed results check out our timing portal.
Check out below pictures of winners at award-ceremony below;