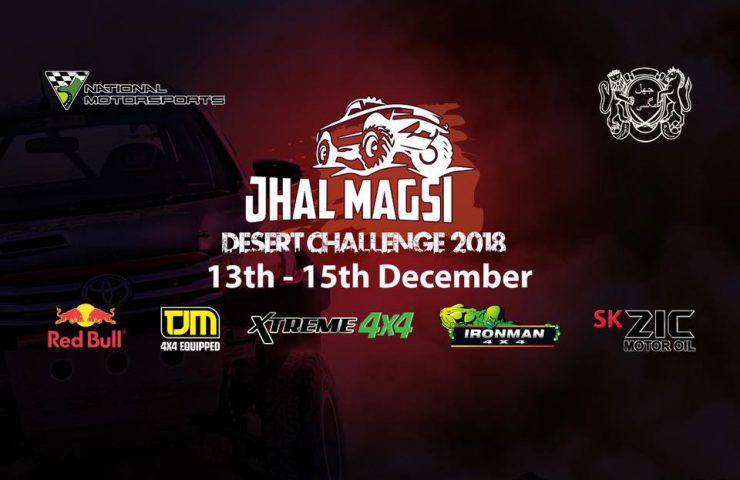 Winners of Stock and Women Jhal Magsi Desert Challenge 2018
Stock and Women's Category for the 14th Jhal Magsi Desert Challenge 2018 battled it out on a dry and unforgiving track with 13 DNFs out of 32 participants.
Rally concluded with Jeeyand Hoth bagging in the top trophy for Stock A category at 02:28:23.
Zarain Magsi won Stock B and posted FTD (Fastest Time of the Day) coming in at a staggering 2:22:18.
Saud Majeed announced as first at 2:53:01 for Stock C.
Similar to Thal Rally 2018, Bewragh Mazari Baloch yet again won Stock D Category at 3:00:16 breaking his previous record by 3 seconds.
For Women's category, Tushna Patel held on to her winning streak at 1:07:12 with Salma Khan as runner up.
Stock A
1-Jeeyand Hoth
2-Mansoor Halim
3-Nawaz Dashti
Stock B
1-Zarain Magsi
2-Sultan Bahadur Aziz
3-Mir Hayat Khan
Stock C
1-Saud Majeed
2-Muhammad Ali Magsi
3-Malik Babar Ijaz
Stock D
1-Bewargh Mazari
2-Liaqat Shahwani
3-Mir Zarak Kham
Women
1-Tushna Patel
2-Salma Khan
For detailed results check out our timing portal.